Our SELF-GUIDED WORKOUTS are a great way to get some extra training in. The workouts are scripted for the clients and explain what they'll be doing. There's also an instructor available for the client to ask questions. The workouts may be strength-based or may focus on cardio, and some guide the client through a kickboxing workout. Most of the workouts are timer-based and can be completed in 30-40 minutes.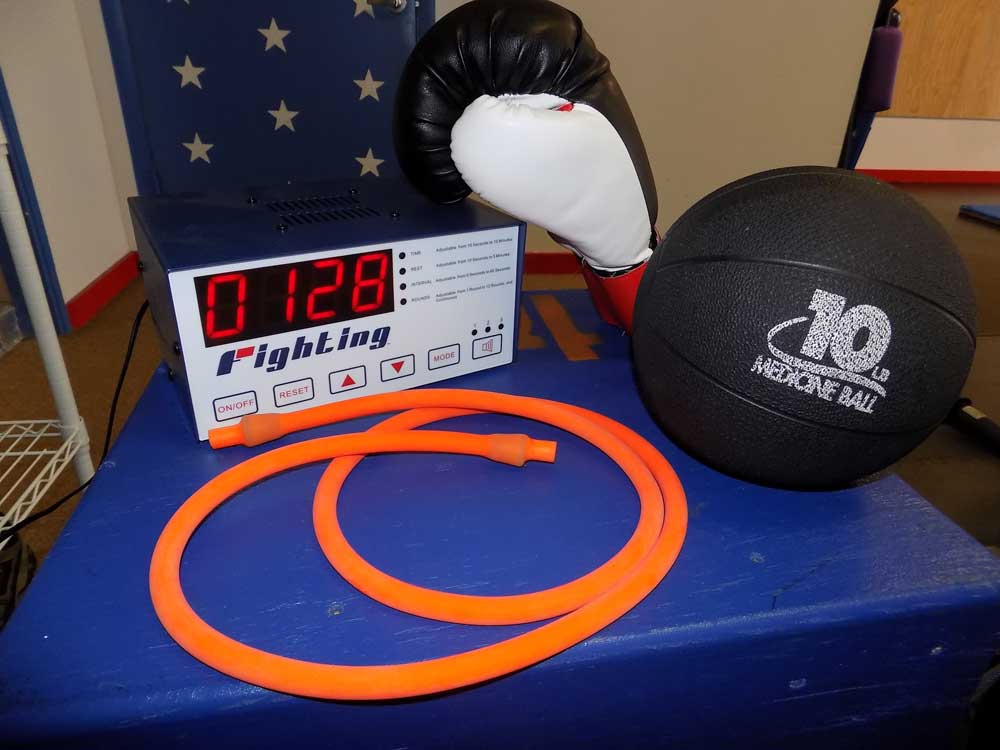 The SELF-GUIDED WORKOUTS are Tuesday and Thursday and can be started anytime between 5:30 pm and 6:15 pm and the client should be able to finish up before the 7 pm ADULT MARTIAL ARTS CLASS.
Students may also use the time from 5:30 pm to 7 pm for an OPEN WORKOUT. Just come in and use the heavy bags or the equipment to do your own thing!