*CHILDREN UNDER 16 MUST EVALUATED DURING A FREE INTRODUCTORY CLASS TO DETERMINE IF THEY ARE ELIGIBLE FOR THIS CLASS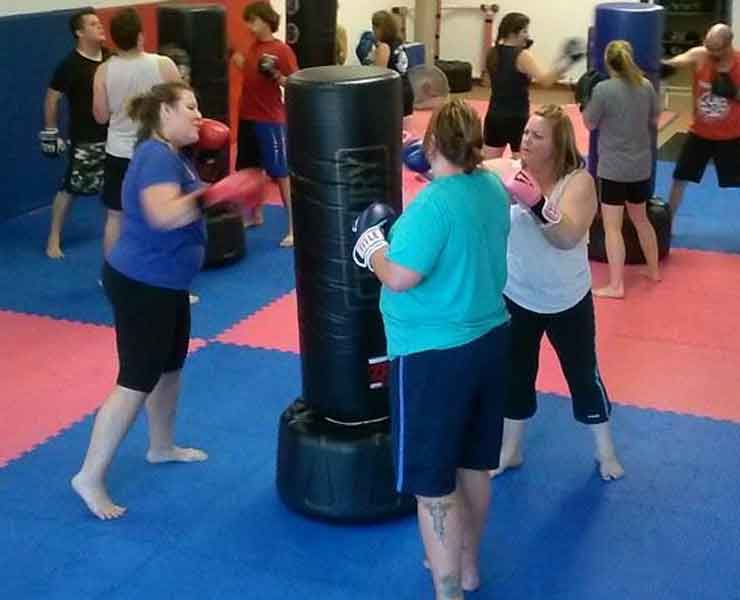 The instructor guided Small Group Adult Fitness Program workouts can be scaled to the client and caters to a wide range of fitness levels. Clients love the variety of workouts and praise us for not doing the same thing every class. We use a lot of body-weight exercises along with resistance bands, kettle-bells, medicine-balls, swiss-balls, and light dumbbells. Clients also get to punch and kick heavy bags and hand-mitts, which is a great stress reliever after a tough day at work!
The Small Group Adult Fitness Classes meet from 6:30 pm to 7:10 pm on Monday, Wednesday, and Friday.
Also included in the Small Group Adult Fitness Program are the Tuesday and Thursday Self-Guided Workouts at no extra cost! So check those out as well.